Everyday Harmony
Without Compromise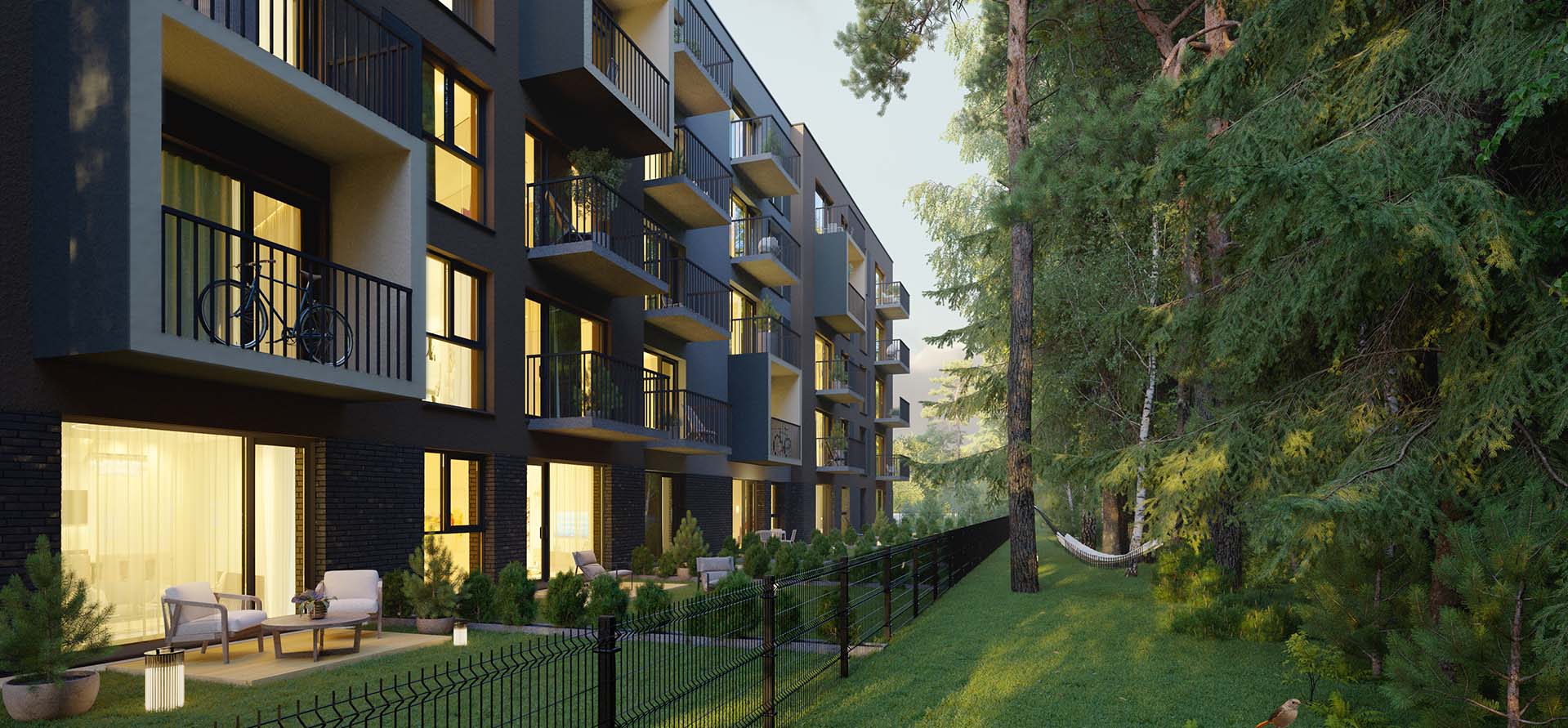 Cosiness in
Thoughtful Details
In order to design cosy and comfortable homes, we combine functionality, quality, authenticity, and simplicity. As people feel well only when they are surrounded by colours and forms found in nature, our professional team thoroughly considers all home-related aspects.
We care about little details which ensure the sense of comfort: safe entrance to the territory, night lighting, convenient movement in the courtyard and in the halls, leisure activities at home, forest views through the windows, different apartment plans, and many other things. We are designing homes where EVERYONE would feel CLOSE.
WATCH VIDEO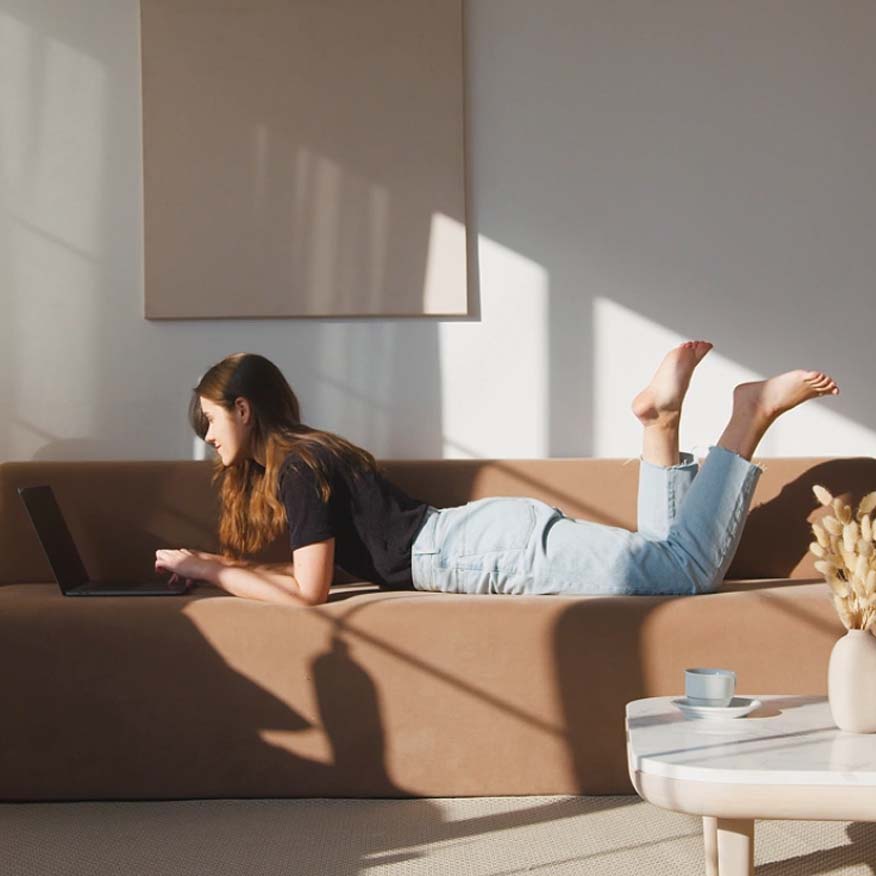 Project Benefits
EVERYONE CLOSE
Enclosed territory with a friendly and modern community. Video-surveillance systems. A coded gate lock.
TESTED SOLUTIONS
The highest A++ energy class, high-quality clinker and structural plaster facades, underfloor heating, sustainable and high-quality materials. Made sure to be functional, cosy, and comfortable.
PATIOS AND BALCONIES
Every apartment will feature a private patio or balcony, so you will feel the freshness and peacefulness of the nearby forest not only in the courtyard but also inside your home. Throughout the year!
THOUGHTFUL COMFORT
A++ energy class. An elevator in every block. Your car will be conveniently kept in an underground parking underneath the building while the storage unit will be perfect for the possessions you only use occasionally.
LOCATION IN THE CITY
City infrastructure for the life with no rush: bus stops, stores, everyday services, university, Ateities and Geležinio Vilko streets are all nearby.
LIQUID ASSET
A smart investment for the future. The neighbourhood of the project is becoming more and more attractive while the highest quality and sustainable solutions will remain up to date for a long time.
1
The area around the development project is changing: warehouses and industrial buildings are being transformed into new and modern homes and stores.
2
It will always be a convenient location. Usually in Vilnius one can expect to have either a forest nearby or good transport connections. VISI SAVI will have both.
3
Mykolas Romeris University is in the vicinity, which means you will always find tenants if you decide to rent out the apartment.
4
Modern and for long: sustainable solutions, thoughtful architecture, and the highest A++ energy class will guarantee a long-term value for the property.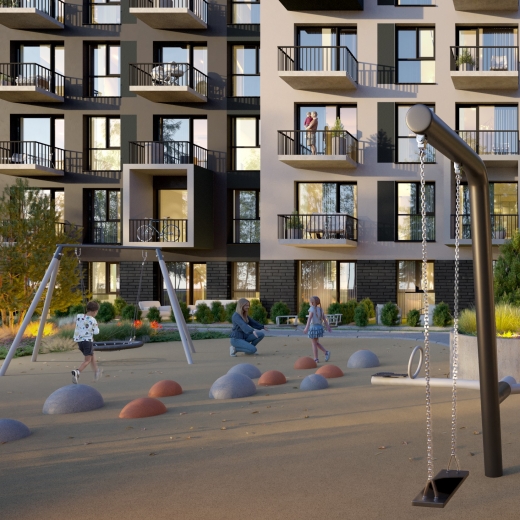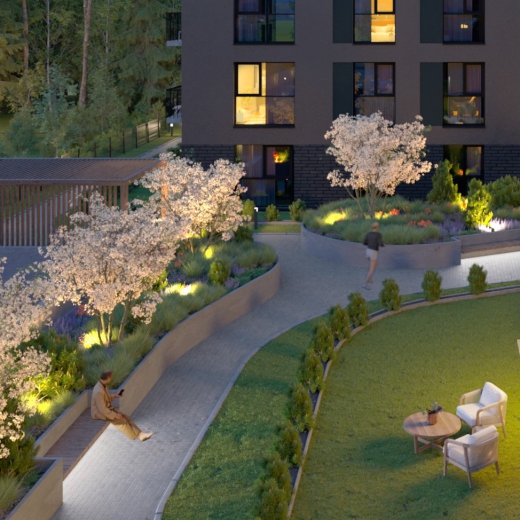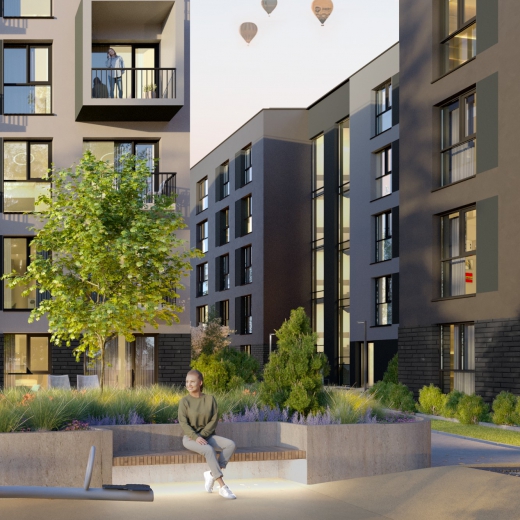 From the Courtyard
Directly to the Forest
This is likely the greenest project in development in Visoriai. More than 5000 carefully selected Lithuanian plants will be growing in its courtyard. This green area will harmoniously blend into the nearby forest, thus you will be surrounded by nature all the time.
The courtyard will delight you not only with its greenery. A lot of thought has been put into leisure, sports and relaxation zones, so that both adults and kids would enjoy spending their free time there. For your comfort, we will equip it with functional and modern playgrounds, a relaxation zone with a pergola, outdoor gym equipment, and power plugs near the benches.
In the Courtyard
MORE THAN 5000 PLANTS
Your courtyard will contain over 5000 various Lithuanian plants which will become a little nature's oasis.
UNIQUE GREENERY
Your courtyard will contain over 5000 various Lithuanian plants which will become a little nature's oasis.
LEISURE AND RELAXATION ZONES
Leisure and relaxation zones for adults and kids: trampolines, swings, carousel, gym equipment, and a lounge zone with a pergola.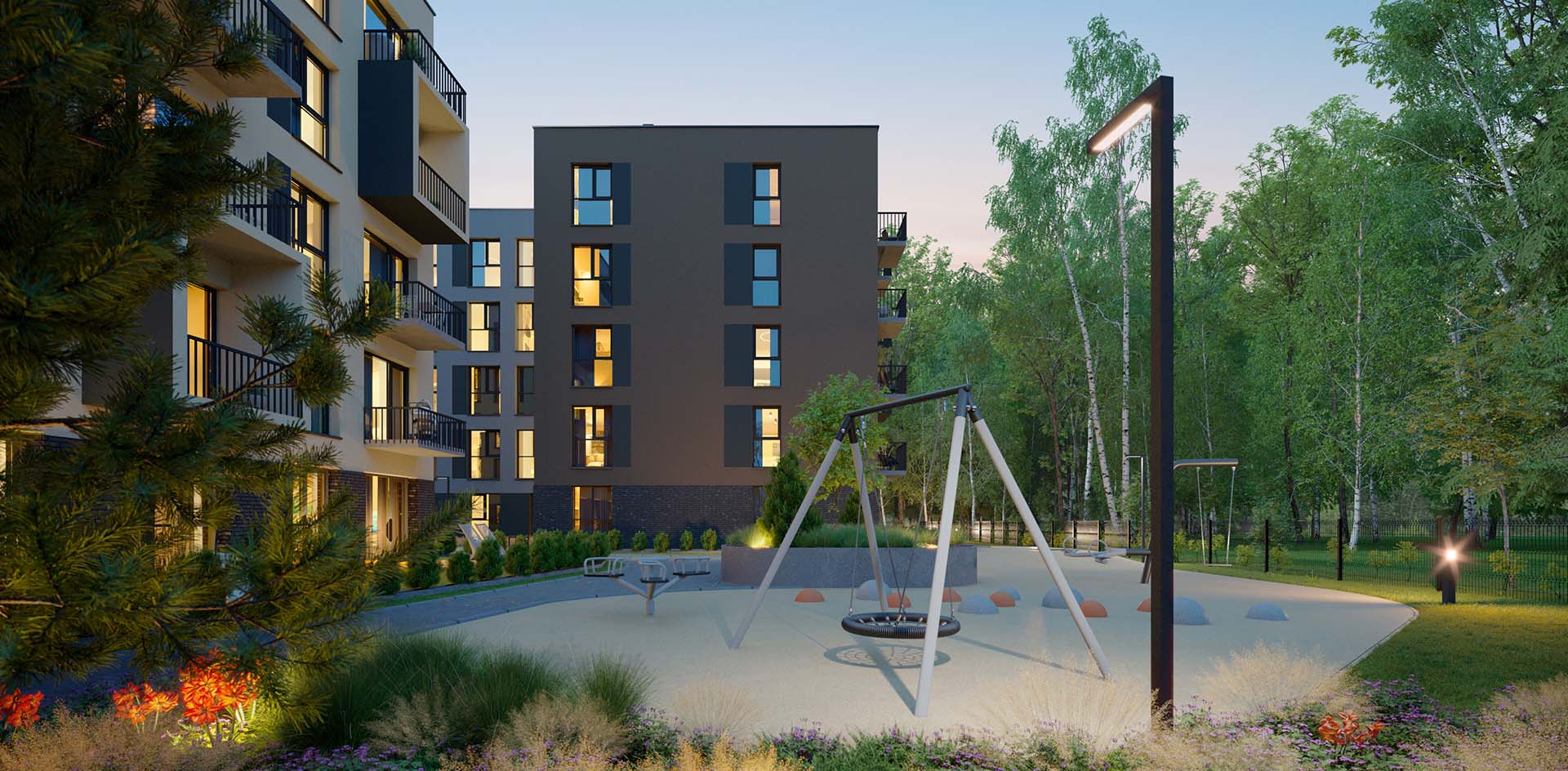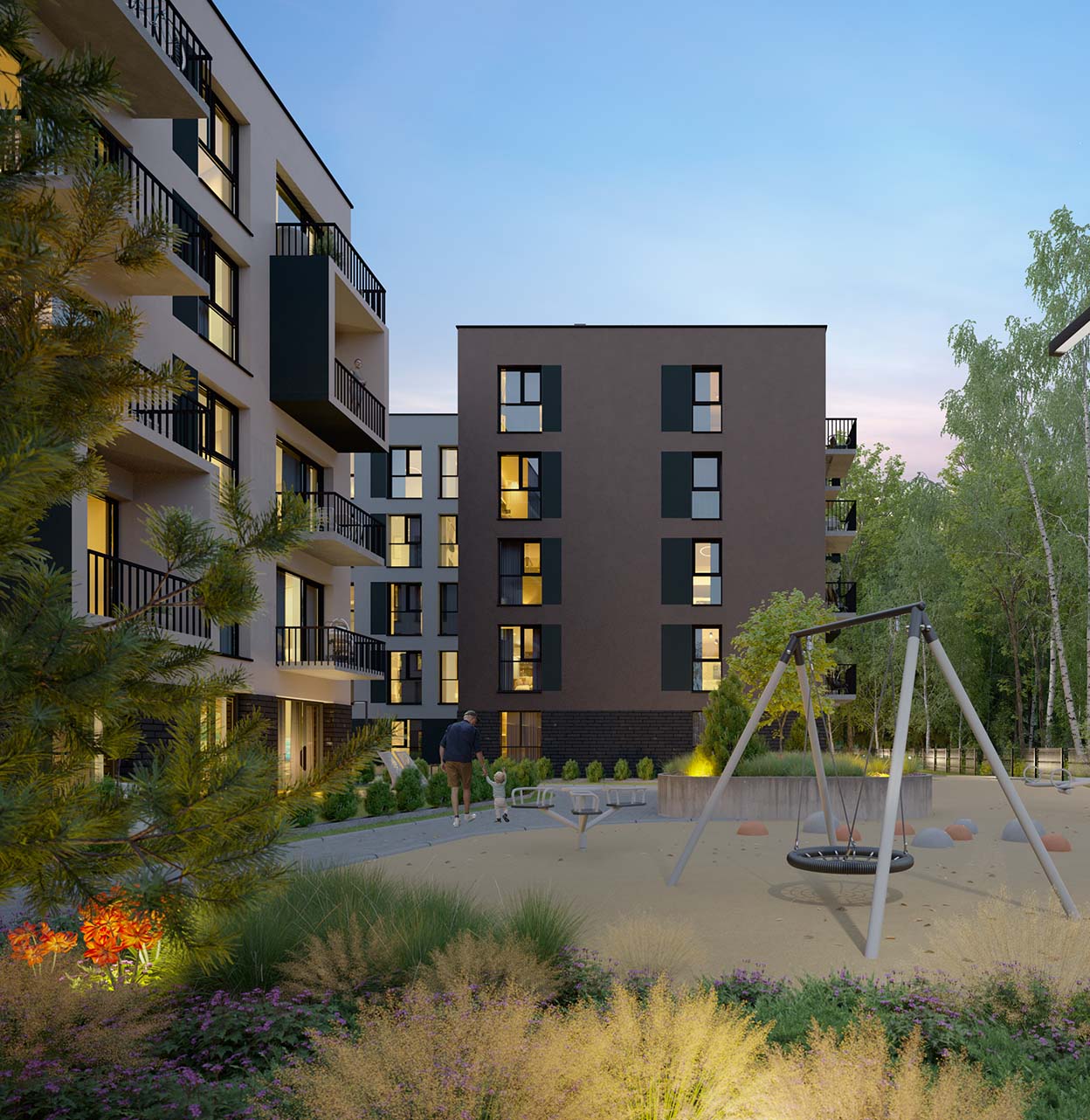 20 Different Types of
Lithuanian Plants
In the Forest
A VAST EXPANSE OF TREES
Visoriai Park takes up the area of 47 hectares of a forest, thus you will be able to go on long walks exploring its paths.
REACHING IN A MATTER OF SECONDS
The forest will be entered directly from your courtyard. Leave the fatigue of the day in the nature and breathe in some fresh air.
HOME FOR BIRDS TOO
We will hang nest boxes in the trees, so that birds can settle near your future home.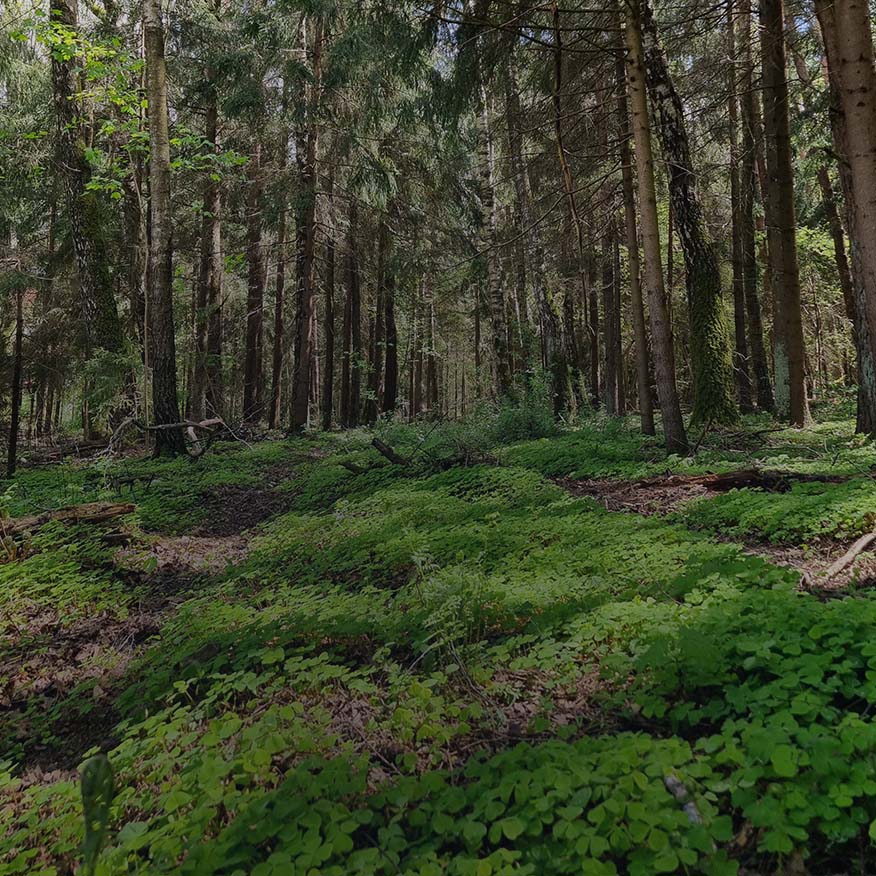 Forest is a special place where you will hear new sounds every time, will watch the changing colours of different seasons, will fill yourself with nature's powers and inner peace. Such little wonders are lacking in the everyday life of those constantly in a hurry.
It is easy to come to love slow walks on winding paths, sun rays playing in the trees, and the sense of freedom that embraces one with a breath of fresh air after a long working day. Add more nature's spices into your life!
#CITUSDNR
We are CITUS and we are looking for our own path and a unique formula for success in the construction and real estate market where there is so little distinctiveness and where the fortune is based on previous successful projects.
This sector is predominated by fit-for-all mass solutions expected to guarantee maximum profit. Therefore, we choose to focus on niche projects, to introduce technologies that will become indispensable only in a few years time, to build communities, and to invite children to play in places where others lay asphalt or dig new foundations.