Home for a
Rational City Person
Set in the neighbourhood of Visoriai Forest Par, Vilnius, VISI SAVI (EVERYONE CLOSE) is a simple and cosy residential development project, spiced with nature. Three five-storey buildings of the highest A++ energy class and their surroundings will become a comfortable and quite likely the greenest residential area in Visoriai.
We believe that a smart city person is looking for sustainability, nature connectedness, dynamic lifestyle, and the comforts of the capital city. VISI SAVI is exactly about that: the courtyard will be planted with greenery to extend the nearby forest, which will create a special homely atmosphere and peace, while good infrastructure of the neighbourhood will save your time and your neurons.
WATCH VIDEO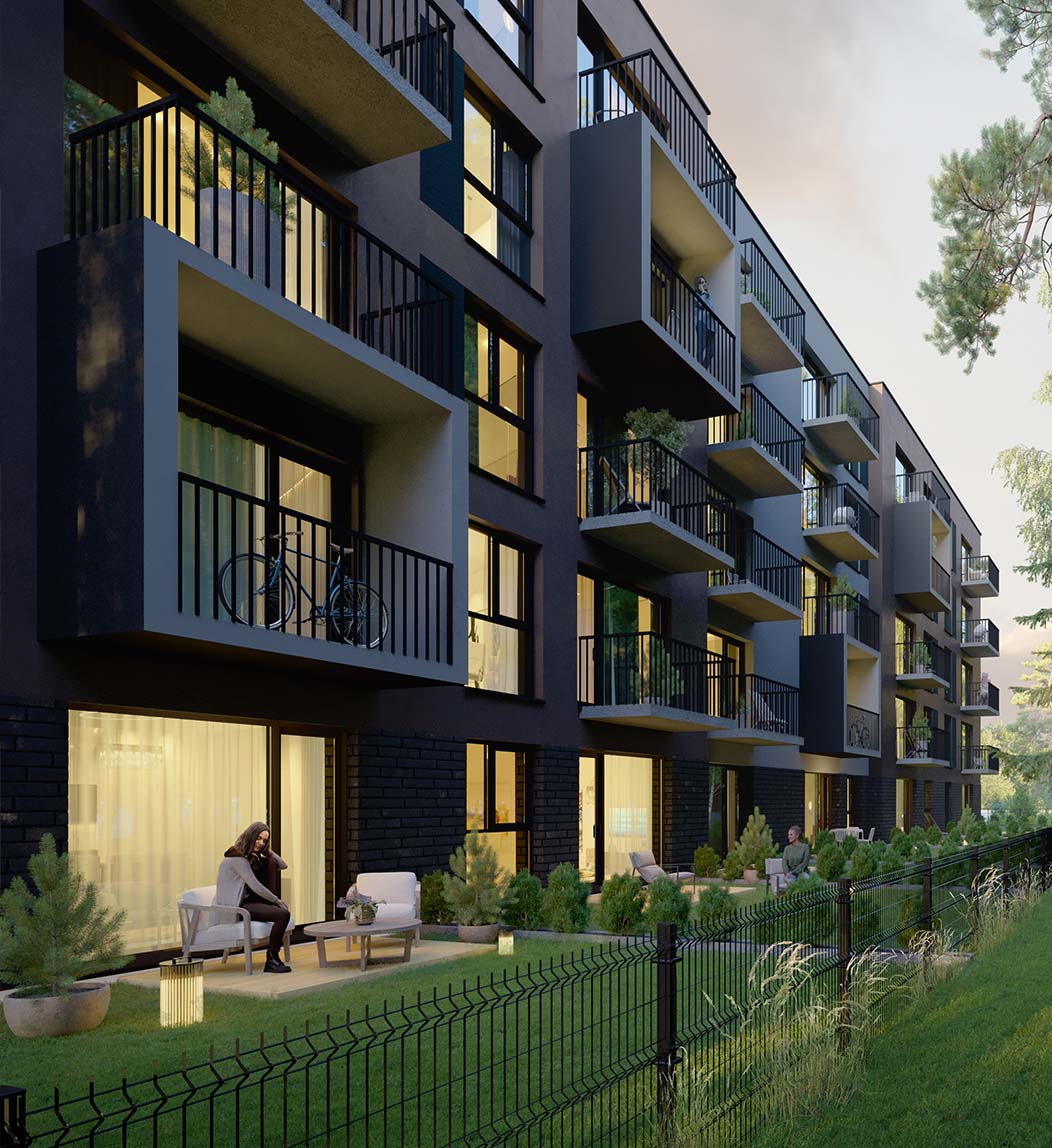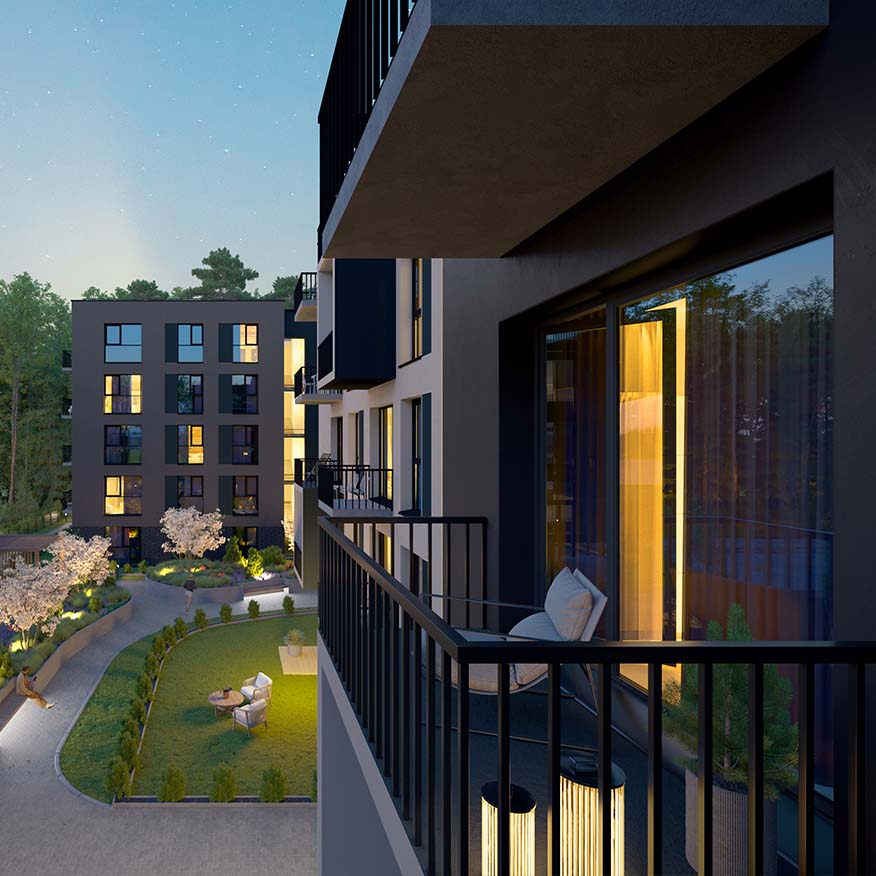 125
Stories With
a Forest Echo
JUST 125 APARTMENTS
VISI SAVI is a home for 125 new residents who will build a friendly and modern community in a new residential development project in Visoriai.
THOUGHTFUL COMFORT
A++ energy class. An elevator in every block. Your car will be conveniently kept in an underground parking underneath the building while the storage unit will be perfect for the possessions you only use occasionally.
PATIOS AND BALCONIES
Every apartment will feature a private patio or balcony, so you will feel the freshness and peacefulness of the nearby forest not only in the courtyard but also inside your home. Throughout the year!
RAPID CONSTRUCTION PROCESS
All 3 buildings the project consists of will be built at the same time and the surrounding area will be tidied up without delay. Therefore, new residents will be able to settle in their cosy homes right away and will not need to live on the construction site.
ALL BENEFITS
Nature's Spices
for Life
47 HECTARES OF FOREST
The neighbourhood of 47-hectare Visoriai forest. A breath of fresh air near home.
UNIQUE PROJECT
One of the first projects to comply with Vilnius 10 architectural rules.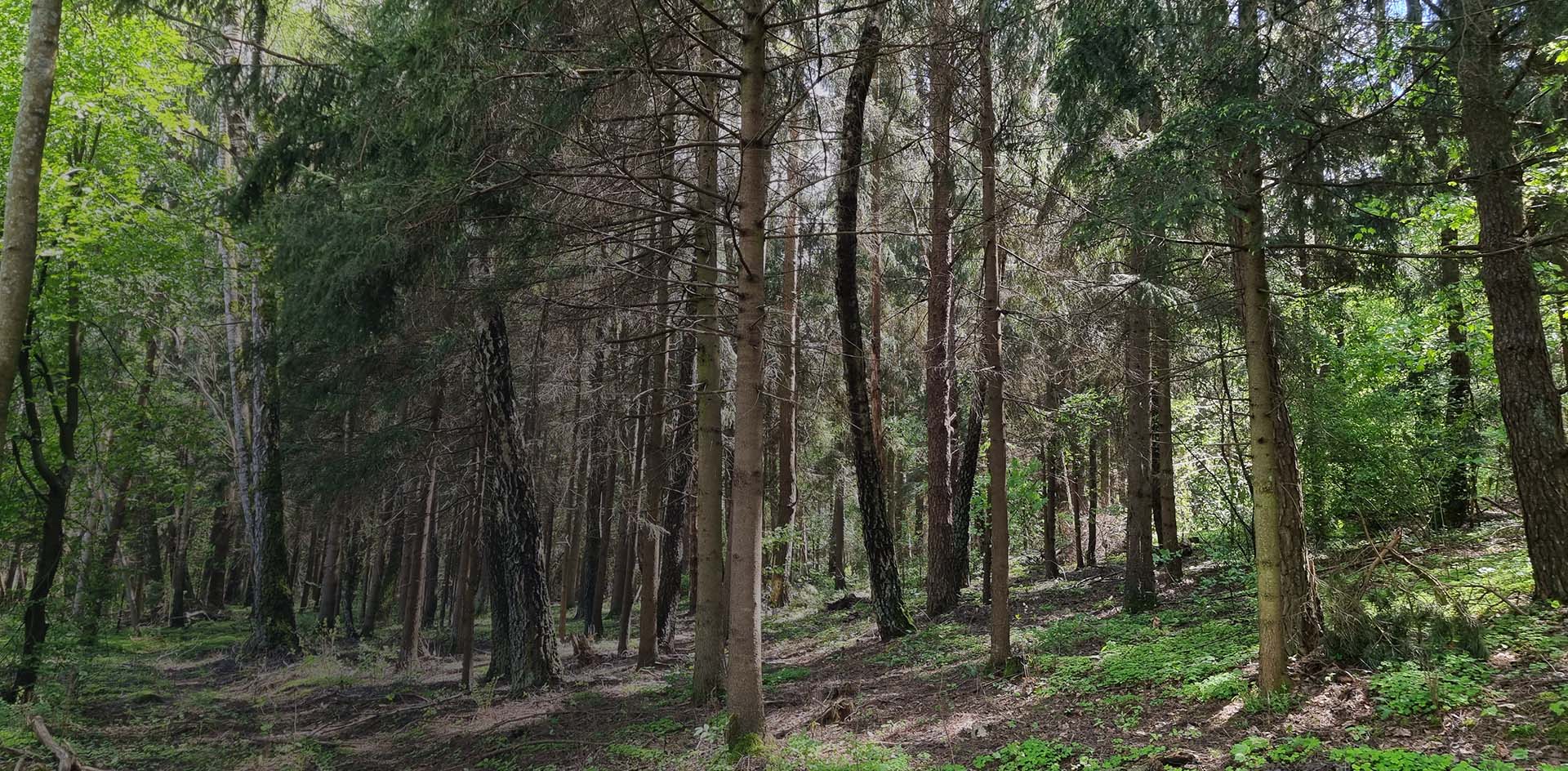 The Neighbourhood of
47-Hectare
Visoriai Forest
Everyone Will Find Their
Perfect Apartment Plan
Visoriai is chosen as a place of residence by different people: both those with a dynamic urban lifestyle and those who prefer a slow daily routine and are looking for peace and quiet. Apartments with a forest view, a balcony, a patio.
Easy to choose when there is what to choose from. A variety of different apartment plans: from the smallest (1 and 1.5 room) to spacious 2 to 4 room apartments to tackle different needs of the residents. Which apartment fulfils your requirements best?